Home - Gateway Auto Museum
1914 Ford Model T
Photos
A car museum with vehicles from the early 20th Century isn't complete without a Ford, particularly the Model T, in its collection.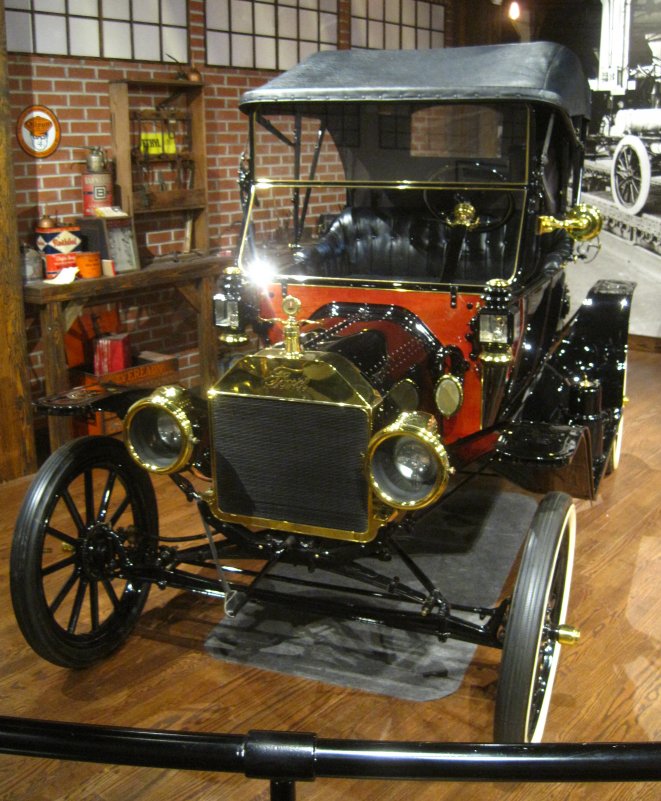 A sharp 1914 Ford Model T.

Not a bad car to have in your classic car collection, don't you agree? :)

The attractive front side.
Video

I didn't make a video of the Model T in the museum, but here's one by a family that's had one for generations.
Copyright © www.ClassicOldCars.net - All rights reserved