Photos
June 2013 - In Whitewater, Colorado, this 1947 Pontiac sedan is for sale. Information is at the bottom. I didn't speak with the owner. I have no idea if it runs.


Such a handsome front end with so much chrome.

The headlights and hood.

I love the Indian hood ornament. :)

The passenger side. Note: In the back seat, there appeared to be the two rear quarter panels and other equipment (the bumpers?) that are likely part of the car.

Inside, it seemed like the original steering wheel. Most of the controls in the dashboard were there. It didn't look in horrible shape.

Another view of the dashboard.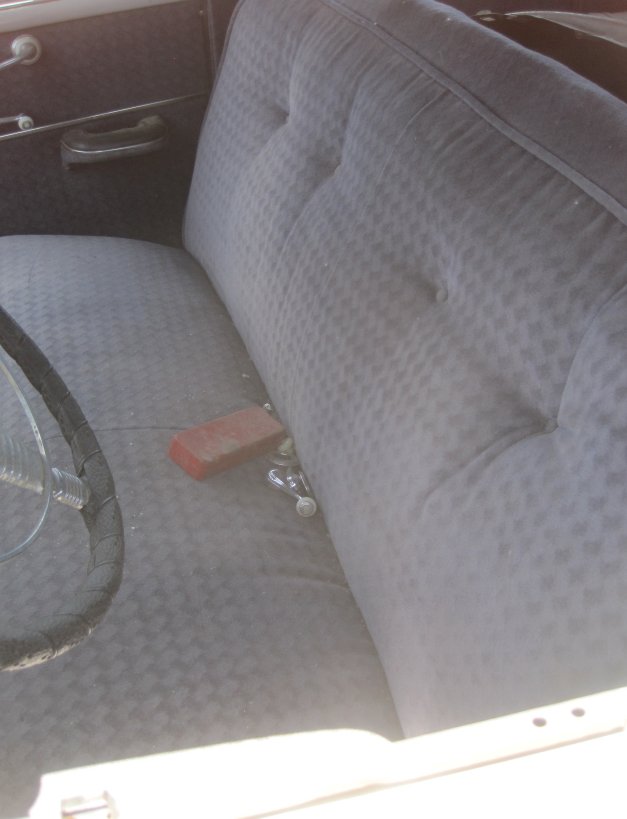 I doubt the seating is original, but maybe the fabric on the inside of the door is.

The 1947 Pontiac is an amazing car. I'm sure there is someone willing to buy it and give it the restorative TLC it deserves.
No tacky, customized, hot rodding should be done to any of these classic old cars!

The rear of the Pontiac.

The owner's phone number and asking price. No title? Ouch! Good luck trying to get that registered in the state of Colorado. (Maybe your state is less strict.)