Let's go for a ride in a classic Studebaker wagon!
October 2013 - In a town in Western Colorado, I spotted this 1954 Studebaker Commander Wagon parked at an auto garage. Isn't she a beauty? This car is in very good condition. The owner told me he owns a few 1950s Studebakers, many of which he has restored.

The handsome front end, headlights and grill.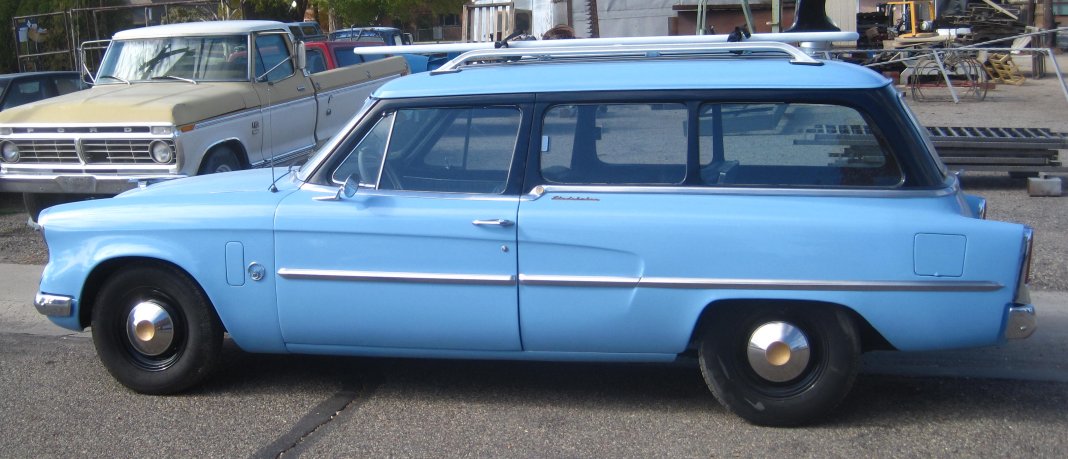 The driver side. Note the original wheel covers.

The rear.

Love the sleek vertical tail lights.

A cool light blue color for the car.

Another look at the front.

The hood ornament.