Home
1956 Chevrolet Bel Air
Photos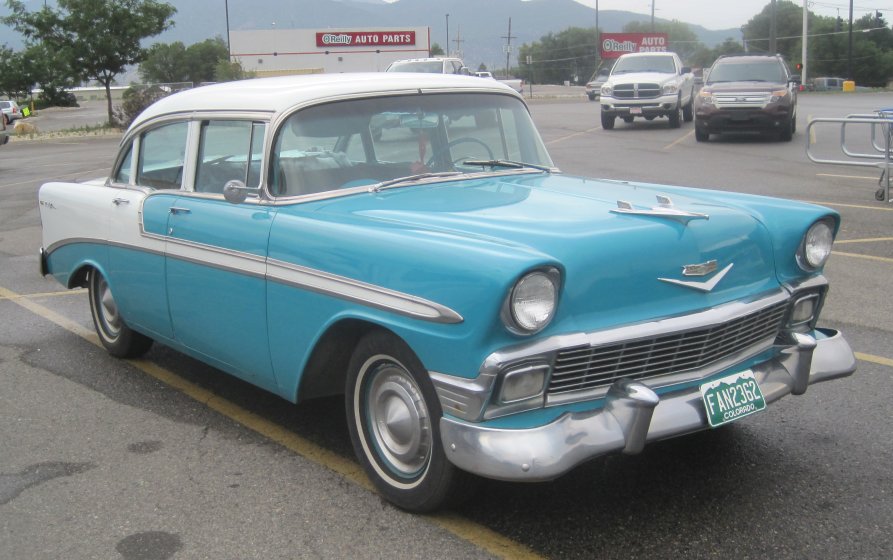 August 2012 - I spotted this beautiful two-tone white and blue 1956 Chevrolet Bel Air in the Walmart parking lot in Salida, Colorado. What a wonderful old car!

I should have captured a detailed photo of the hood ornament. I love the hood design, head lights and front grill.

Of course, the 1957 Chevrolet Bel Air gets all the hype and admiration from classic car fans, but this beauty desires recgonition as well.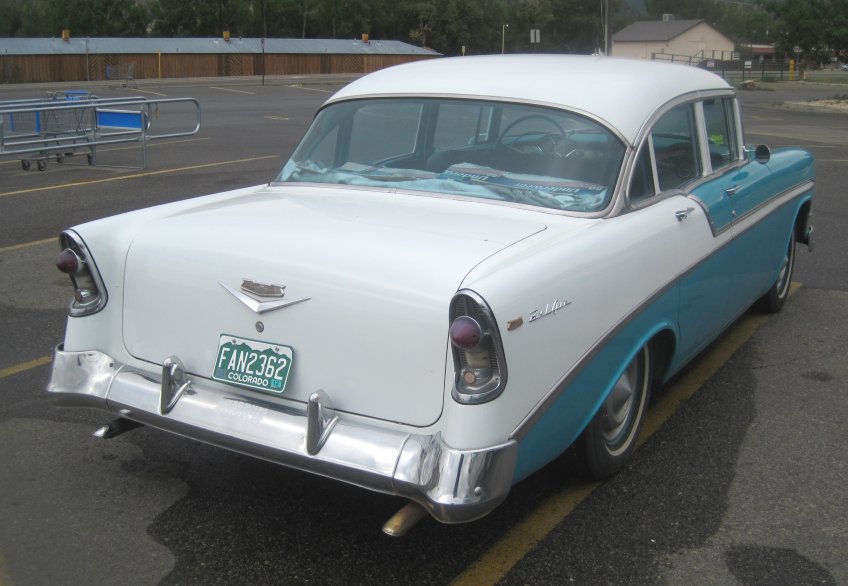 The rear.

No question the two-tone color design puts it in a league all to its own. You just don't see creativity with the few car colors modern auto makers provide.

Also, kudos to the owner for keeping everything original, including the wheel covers. No modified or customized junk on this classic car!
Video

A great video of a restored '56 Chevrolet Bel Air.
Copyright © www.ClassicOldCars.net - All rights reserved